Something new for license plate lovers to spot
Something new for license plate lovers to spot
By Doug Nick / ADOT Communications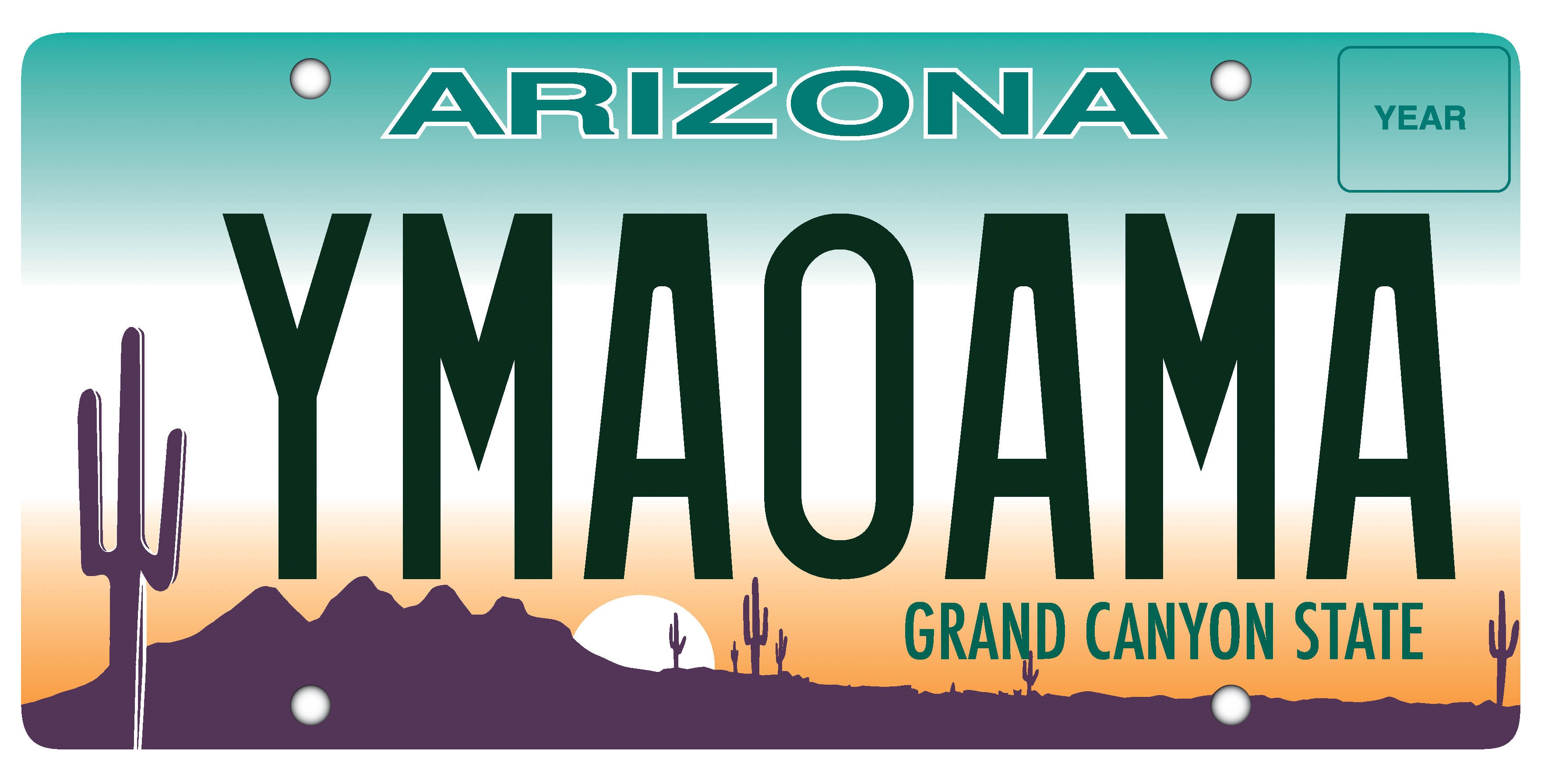 Most people may not be aware of it, but there are lots of people out there who really geek out on license plates. They collect them, hang them on their walls, trade war stories about strange and ancient plates they may have seen or actually possess.Some even go on the road "spotting" for unusual plates. 
For our part at the ol' ADOT Ranch, we love 'em! These are people who like to have fun with an otherwise utilitarian piece of metal, and there's nothing wrong with that. 
We're not sure about how some of these folks might feel about a big change our Motor Vehicle Division just made, but it will spark some conversation because our system for numbering plates just got very, very different. 
Up until late April of this year, you could get an idea of where Arizona's plates were in alphabetic order just by driving around a bit. You'd see a lot of plates that begin with "C" for example, and the higher the subsequent letters and numbers got, you could predict when "D" would, ahem, debut. Alas, those days are over. Now our plates get issued with a random set of letters and numbers. 
We did this just to have fun … Wait, that's completely untrue. 
The real reason has to do with computers. You knew it had to be a tech thing, right? 
MVD had been operating with a very old computer system. It was so old we're pretty sure it generated a license plate for Noah's Ark. It had to go. When we installed the new system it not only expanded online services for our customers, which is the best part, but it also added to our capacity to manage and issue license plates. It's a coding thing, and it makes our brain hurt to explain it, but trust us, this change vastly expands the number of plates we can manage. 
That includes the typical stuff like plates for ordinary passenger vehicles, motorcycles, trailers and so forth. But it also means we can issue a lot more of the very popular specialty plates. These generate a lot of money for charitable and worthy causes in Arizona. A few more are going to be made available later this year and when the Legislature authorizes more over the years, we can accommodate that.
It's a change, and change takes some getting used to, but anytime we can do more to help Arizona worthy causes as well as make our operations more efficient, we'll get on board.
And as for the license plate enthusiasts, we just gave you some new ways to have fun. Happy spotting!