ADOT Kids: Test your skills of observation and learn how ADOT builds a freeway
ADOT Kids: Test your skills of observation and learn how ADOT builds a freeway
By Audrey St. Clair / ADOT Communications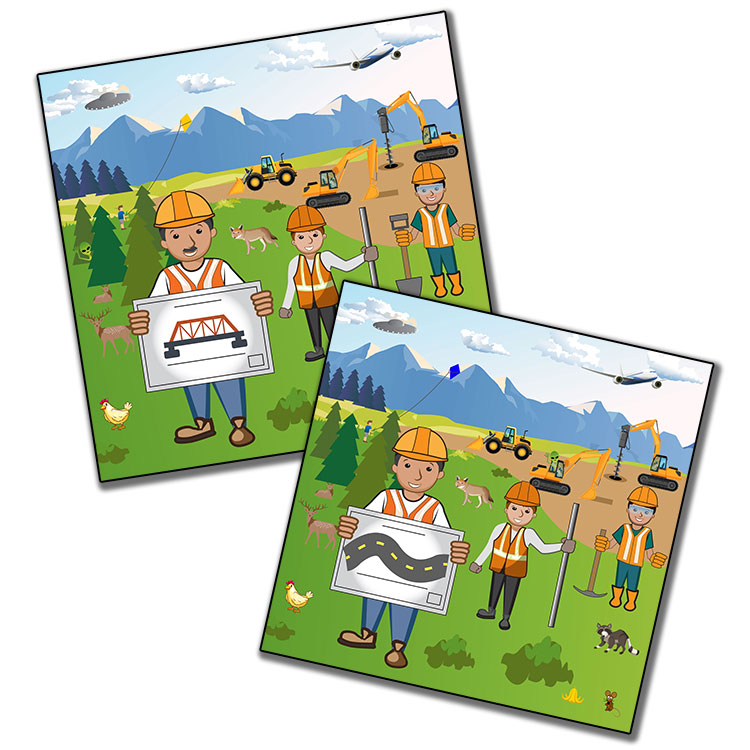 As with any important project (think writing a report for school), the first thing to do is plan. ADOT starts planning for new roadways by studying where a new roadway is most needed.
Next, ADOT engineers begin to create the detailed project plan. Some roads need bridges or overpasses as part of their design. Can you think why a bridge or overpass might be needed?
You can read blogs on our website that detail some parts of the construction process, like pre-wetting, designing a water drainage system, partnering and communicating with those involved, oh, and our favorite…blasting rocks and moving dirt! This is called earthwork and it helps to build a solid foundation. 
Then it's time for the paving of the road, using asphalt and concrete. Workers make cuts—called joints—between the concrete slabs to allow them to expand and contract with changing temperatures without breaking.
Building a new freeway can take many years to complete, from the planning to adding the final signage and pavement markings. Did you know that the white stripes on the freeway are actually 10 feet long? They look shorter as you drive by them. It takes a lot of different types of workers from civil, bridge, environmental and road engineers, to construction equipment operators, and many others. Let's not forget the maintenance teams who work to keep the freeways in good shape once they are built.
View or download and print this fun ADOT Kids activity "Spot the Differences" which is sure to challenge your skills of observation. Play with a friend and see who can find all seven differences first.
Check out azdot.gov/ADOTKids! ADOT Kids is a website created to spark children's curiosity in how things work and what makes things go, tapping into their interest in science, technology, engineering and math in a fun way!  ADOT Kids has lots of free, downloadable activities like mazes, word games, coloring sheets, links to videos and more!