Adelante Nogales via SR 189
Adelante Nogales via SR 189
By Gaby Gonzalez Kemp / ADOT Communications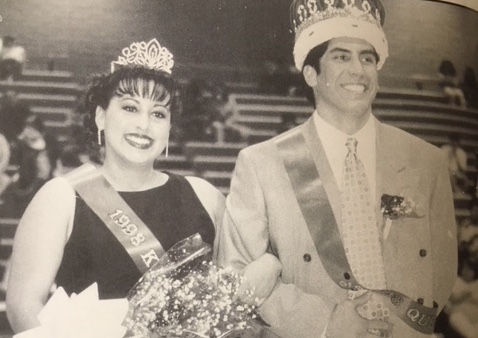 I don't get the opportunity to visit Nogales as often as I'd like, but the rolling green hills of Santa Cruz County seem to welcome me back with open arms as I exit Interstate 19 on that unique left exit to this quaint, little town I call home.  It is such a special place. 
I don't think local residents really recognize how special our hometown is until they depart and live elsewhere. But, at the end of the day, or at the end of I-19, there's no place like home. And, these days, our home is getting a remodel. 
The "remodel" encompasses improving State Route 189 (Mariposa Road) from the international border with Mexico to Grand Avenue. The purpose of the project is to improve traffic flow and safety. 
Nogales is changing and these roadway improvements are going to pave the way for more good things to come, not only for Nogales, but for the state and the nation. In the age of Key Commerce Corridors, Nogales plays a HUGE role in the vitality and fruitfulness of North America! 
To that end, the future is looking like two new "flyover" ramps extending from east to north on Mariposa Road and south to west from I-19, to help hundreds of commercial trucks get to and from the Mariposa Port of Entry on SR 189. 
As a proud Nogales High School graduate (shout out to the Class of 1998!), who was once a teen driver navigating Frank Reed Road and Grand Avenue, I can attest to the fact that it is a good idea to separate teens and other local drivers, like my parents and my tias, from commercial truck traffic. I am relieved to see these improvements do just that at this critical intersection. 
The Arizona Department of Transportation project is going to change the face of Nogales in a good way. Finally, we will have the infrastructure to support all the potential that Nogales has and newcomers will be able to see it as they arrive in our homey little town. Whether it's a visiting football team from Tucson or delegations from Washington, D.C., these eye-catching engineering improvements are important for both the people who live and work in Nogales as well as others across the nation. More than ever, we are all connected. Investing at our border in Nogales means success for the nation. Bravo Nogales, the unsung hero!
So, will there be some headaches? Claro, que sí, es normal. It is normal to have some growing pains. Will we do everything we possibly can to inform the community so you can plan ahead and work together to try to resolve issues? Claro que si! After serving Arizona residents across the state for nearly 10 years, I can tell you that ADOT is committed to strengthening our communities through developing collaborative solutions. 
Is everyone always going to be happy while construction is underway? Pues, no. But, I promise we will do our best to minimize impacts and keep everyone up to date. This project is near and dear to my heart because I want to see Nogales be poised to win. Do we need everyone to do their part and be patient, flexible and vigilant during construction? Claro que si! This is a team effort, and you also have an important role to play.
What can you do? Informate. Inform yourself. Visit the project website, call us, text us (but, please don't text us while driving). Cuidado. This is a great new adventure; let's work together to continue to more forward, or para seguir adelante mi querido Nogales! Y si se les ofrece algo, aqui estamos para servirles (if you need something we are here to help!).
Gracias.