'Drive Aware, Get There' safety campaign recognized
'Drive Aware, Get There' safety campaign recognized
By Doug Pacey / ADOT Communications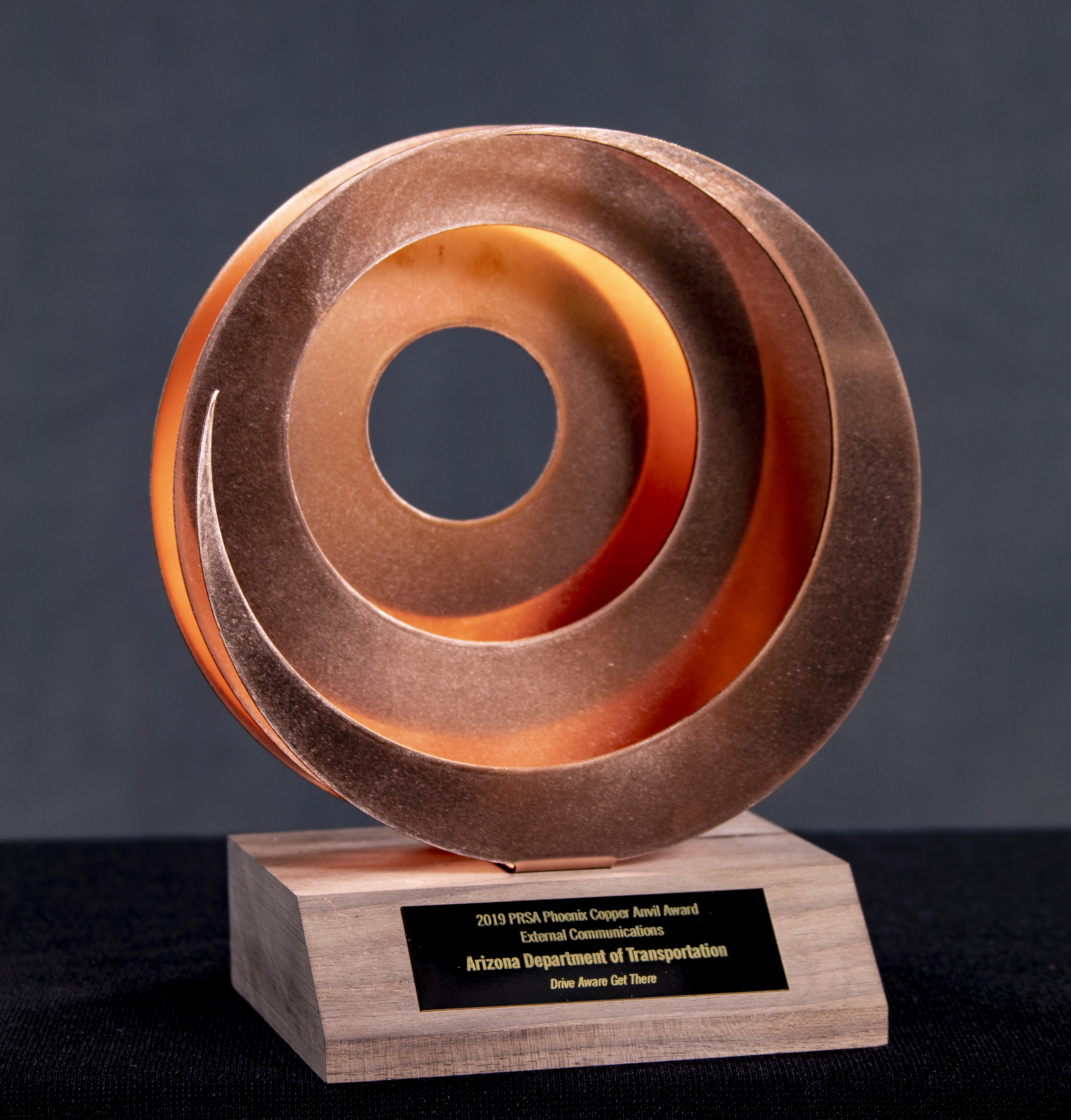 There's no single, engineering solution to solving wrong-way drivers. That hasn't stopped ADOT from constructing, installing, implementing and engaging in a variety of countermeasures aimed at making our highways safer.
Earlier this week, one of those efforts was recognized when the Phoenix Chapter of the Public Relations Society of America awarded ADOT with a Copper Anvil Award for our "Drive Aware, Get There" safety campaign. This is a significant honor, awarded to only the top tactics and campaigns, and calls out a major contribution to a public relations achievement with a strategic approach.
Though wrong-way crashes account for a fraction of all collisions that occur – when they do occur, it's almost always because the driver was impaired – they result in fatalities at a rate higher than other crashes. Through PSAs that air on television and radio, news releases, a webpage, social media components and more, "Drive Aware, Get There" helps motorists minimize the risk of being in a crash with a wrong-way driver. The campaign details what drivers should do if they encounter a wrong-way vehicle, see an overhead sign warning of an oncoming wrong-way vehicle and general tips that will keep drivers safer at night, when most wrong-way crashes occur.
No one can solve wrong-way driving through a safety campaign alone, but ADOT's efforts have helped educate drivers so they can make better decisions when driving. And we will continue to do all we can so that drivers have the best information to stay safe on Arizona's roads.