Hey ADOT Kids! Here are some tips on bike safety
Hey ADOT Kids! Here are some tips on bike safety
By Audrey St. Clair / ADOT Communications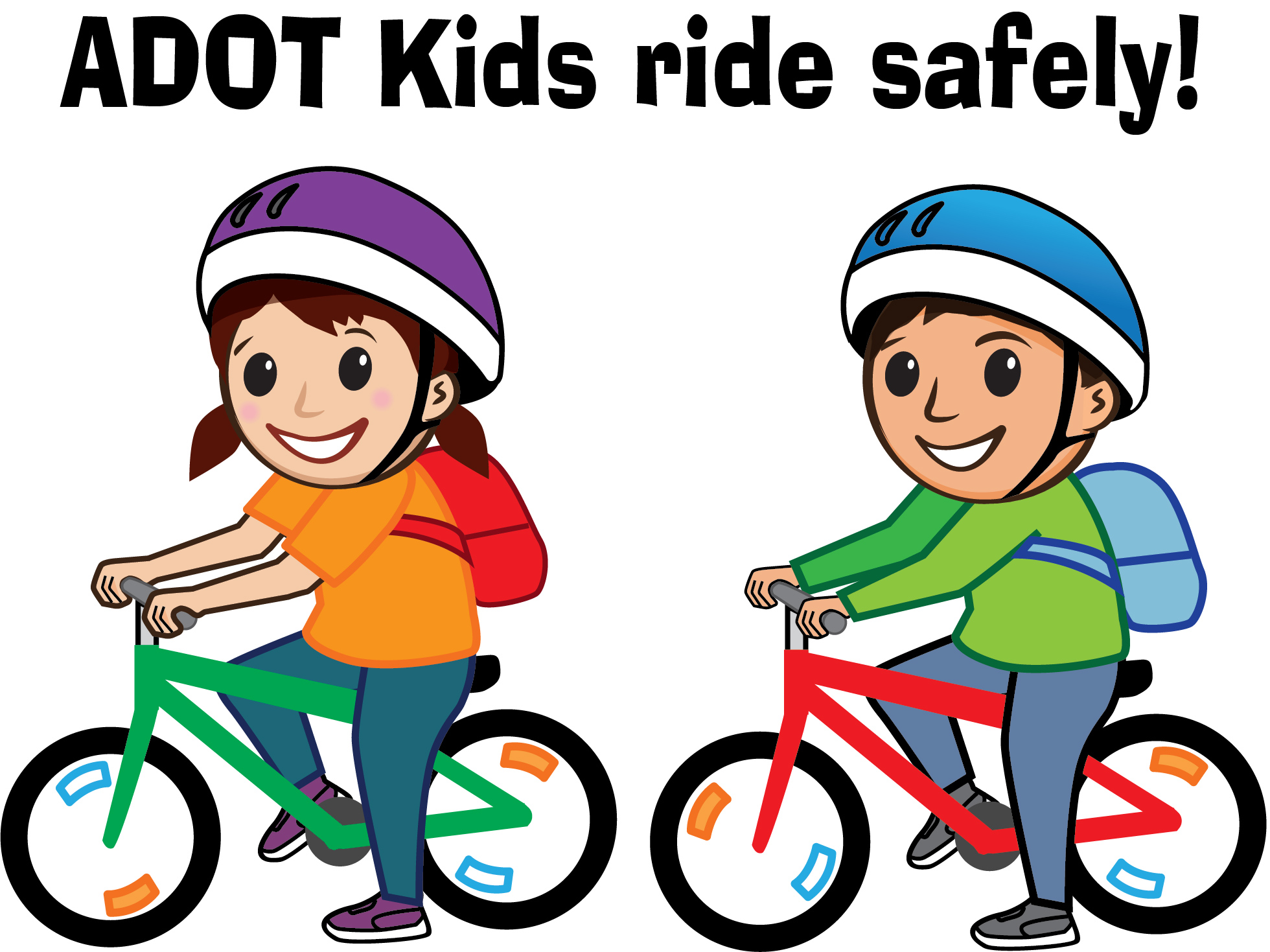 Bicycles are a form of transportation, and because ADOT is the state's department of transportation, we want to make sure bicycle riders are safe on the roads and streets. Here are some tips for kid – and adult – riders!
Wear a helmet
Wear a bike helmet every time you're on your bike to protect your face, head and brain if you fall down. It should fit you well and have a sticker that says it meets the rules set by the Consumer Product Safety Commission (CPSC). Wear it so that it covers your forehead. If it tips back, have the straps tightened and always keep them fastened. Don't wear a hat under it and take care of your helmet. If it gets damaged, it won't protect your head as well.
The right bicycle
Having the right size bicycle is important for safety. To check the size, stand straddling the top bar of your bicycle and have both feet flat on the ground. There should be 1 to 3 inches of space between you and the top bar.
Perform a safety check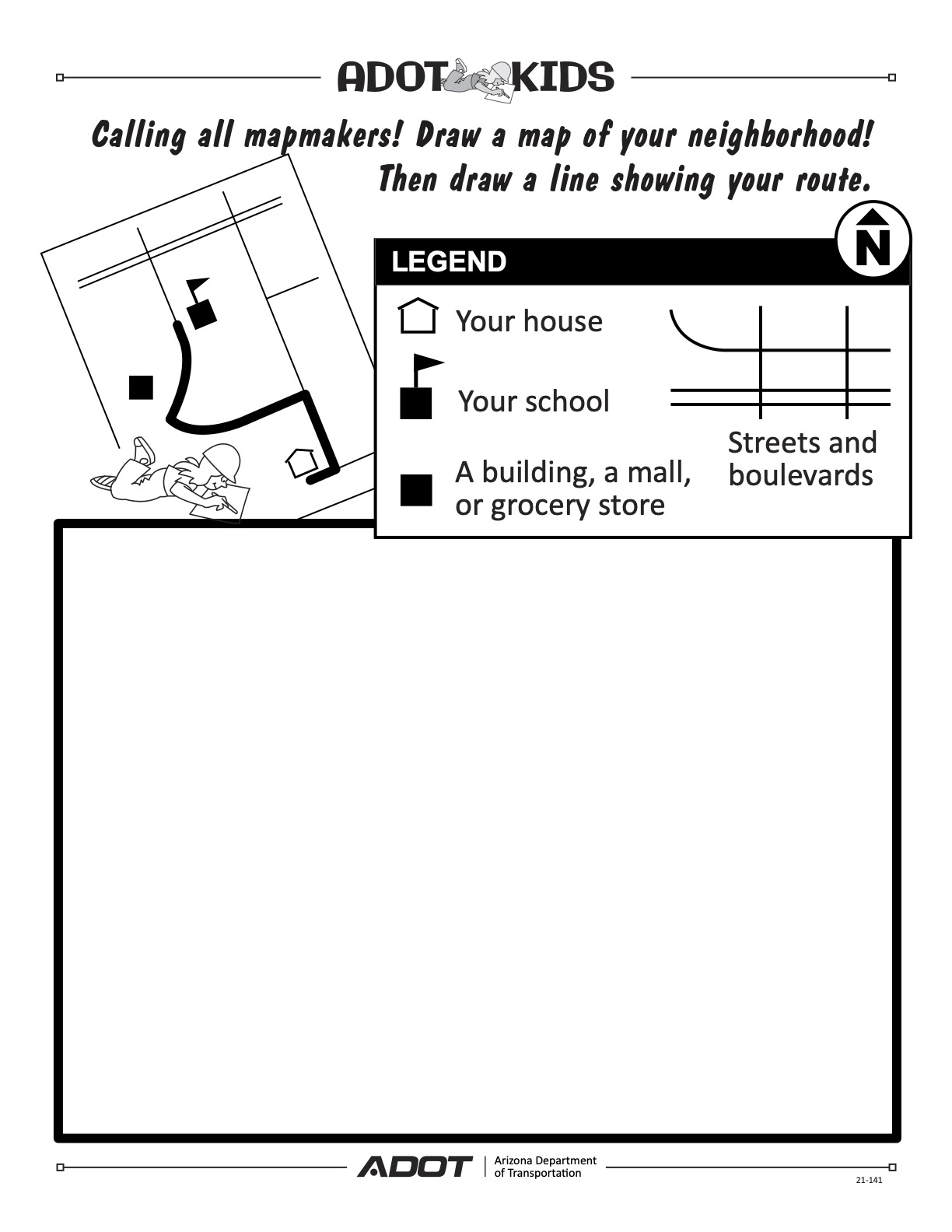 Ask your mom or dad for help to:
Make sure your seat, handlebars and wheels fit tightly.
Check and oil your chain.
Check your brakes to make sure they're not sticking.
Add air to your tires, if needed.
Wear the right clothes
Brightly colored clothing and reflectors on your bicycle will help others on the road to see you. Be careful not to have loose pant legs, straps or shoelaces that can get caught in your bicycle chain. Sneakers are the best kind of shoes to wear when you bicycle. Sandals, flip-flops or shoes with cleats won't help you grip the pedals. And never go riding barefoot! Don't wear headphones or earbuds because the music can distract you from noises such as a car blowing its horn so you can get out of the way.
On the road
Always watch for cars. At intersections stop, look left, look right and look left again. It's best to make eye contact with a driver to make sure they see you. Watch for rocks or other road hazards to prevent a crash.
Use hand signals to let others know what you plan to do. For a left turn: left arm extended straight out. Right turn: left arm bent at the elbow, or right arm extended straight out. Stopping: left arm bent down at the elbow. Now that you know more about bicycle safety, including hand signals, give yourself a big thumbs up!
Maps are an important part of transportation communication. Practice drawing a map of your neighborhood and then draw a line showing your bicycle route with this printable activity sheet. Just click on the image above and have your parents print it out! Check out the ADOT Kids website for more fun activities and information about transportation engineering and other related topics. You can also find us on social media under the hashtag #ADOTKids.
Ride safe!