Loop 202 (South Mountain Freeway)
Loop 202 (South Mountain Freeway)
Welcome to the South Mountain Freeway information site!
The Loop 202 (South Mountain Freeway) adds 22 miles of freeway to the existing Phoenix metropolitan transportation system. The freeway connects the east and west valley while providing much needed relief to existing freeway corridors and local streets.
Here you will find everything you need to know about the project – whether you are interested in project history, the new shared-use path, media, or simply receiving construction updates to stay in the loop.
New: Loop 202 South Mountain Freeway aerial tour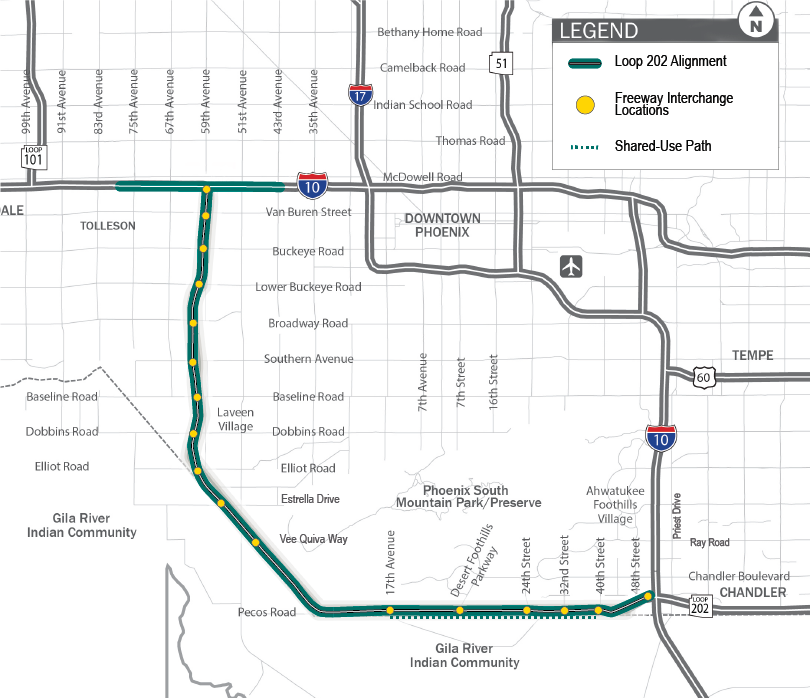 Public Involvement 
The Arizona Department of Transportation hosted a public information meeting regarding the State Route 24 Interim Phase II project on November 14, 2019. The meeting was held at Eastmark High School in Mesa, near the Phoenix-Mesa Gateway Airport.
Review the Public Meeting Summary Report.
Nov. 14 Public Information Meeting Materials