Project Information (Loop 202 South Mountain Freeway)
Project Information
For the largest project in State history, ADOT partnered with a private developer (Connect 202 Partners) to design, build, and maintain the freeway for 30 years. The design, build, maintain (DBM) delivery model is an innovative approach used nation-wide to efficiently reduce the cost to taxpayers without sacrificing quality.
Upon completion, the developer will be responsible for maintaining the freeway and ensuring the safety of the traveling public for 30 years, which results in the developer constructing a freeway with the highest possible quality.
What does this mean for the public? In short, it means ADOT's partnership with Connect 202 Partners will result in taxpayers receiving a freeway that will be open to traffic within three years, as construction will occur concurrently in four segments. ADOT will deliver the South Mountain Freeway three years sooner through this innovative delivery method.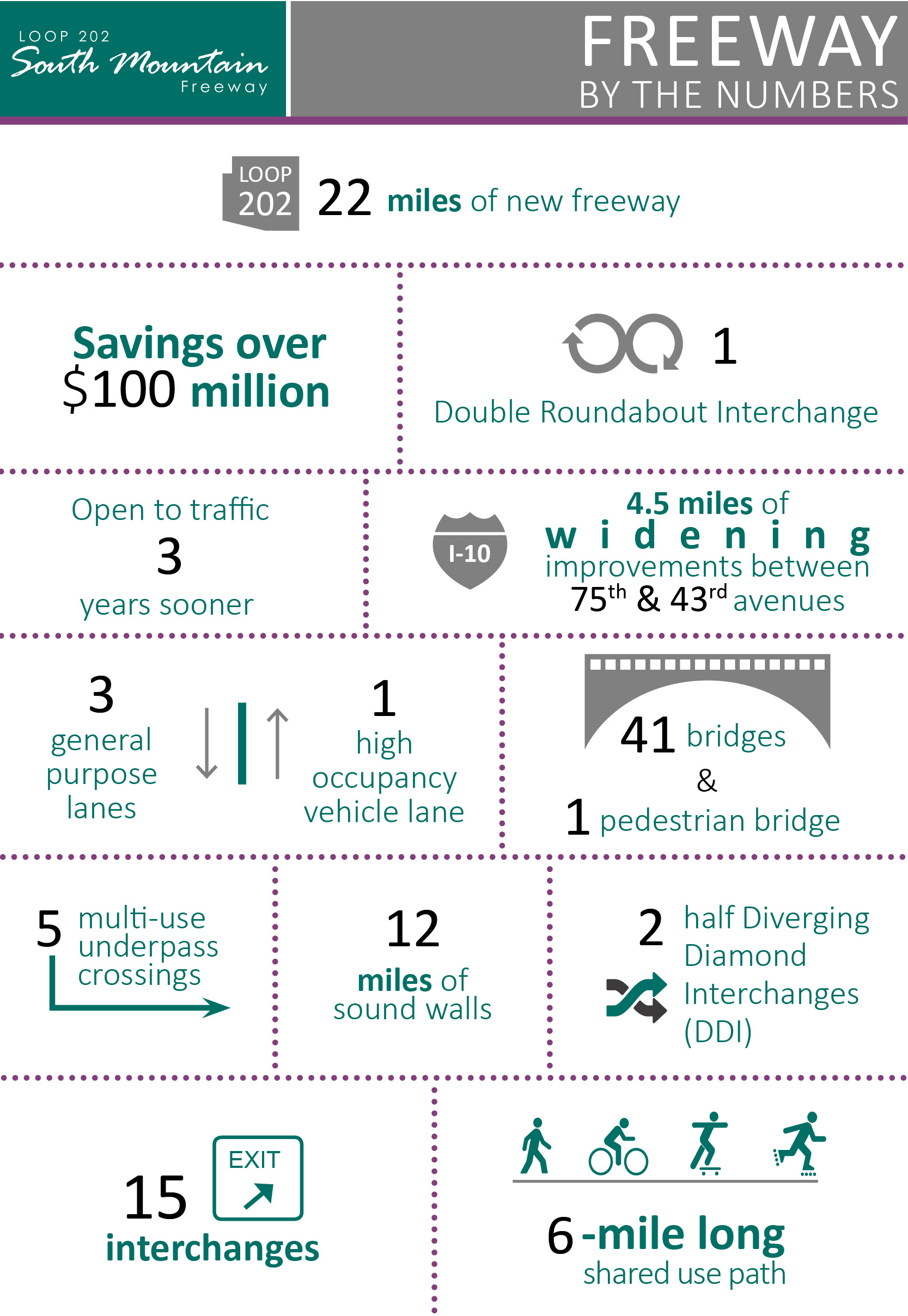 ---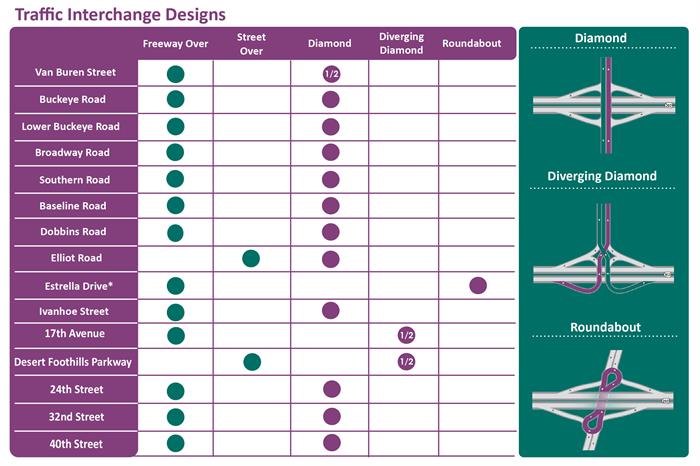 ---
3D Fly-Through Video
Please note this visual simulation is a representation of the South Mountain Freeway design as of January 2017. While the alignment of the freeway will remain unchanged, interchanges, and other elements of the freeway may be modified during final design. Additionally, the artwork for the pedestrian bridge will be identified during final design.