Resources - Loop 202 South Mountain Freeway
Whether you are looking for the project photos, mockups of the freeway's artwork, or just want to see what it takes to construct a freeway, the Resources Page provides all of that information and more. Be sure to check out the new flyover video, which reflects the various design modifications that have been made to the South Mountain Freeway since 2013.
South Mountain Freeway - Updated Flyover Video
South Mountain Freeway DDI
---
The 22-mile South Mountain Freeway will include two half diverging diamond interchanges, commonly known as DDIs. These interchanges, located at Desert Foothills Parkway and 17th Avenue, will be the first of their kind in the state.
WHAT IS A DDI?
A DDI is a simple design innovation that addresses congestion and safety by allowing vehicles to travel more efficiently through an interchange. A DDI increases traffic flow by temporarily transitioning traffic to the left side of the road, allowing through-traffic and left-turning traffic to proceed through the interchange simultaneously, eliminating the need for a signalized left turn.
Learn more about DDI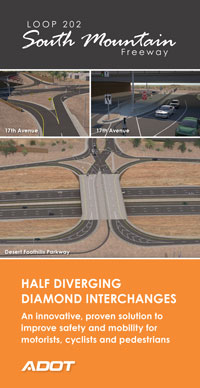 ---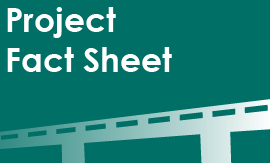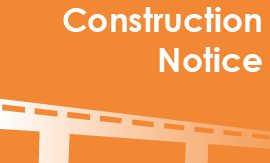 Aesthetic Renderings
---
Renderings are a great way to see what a project may look like upon completion. While still subject to modifications during the final design process, current aesthetic renderings for the South Mountain Freeway can be viewed below. Select an image to open a larger view.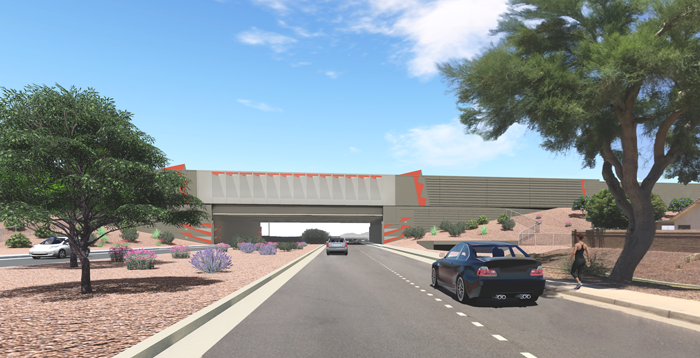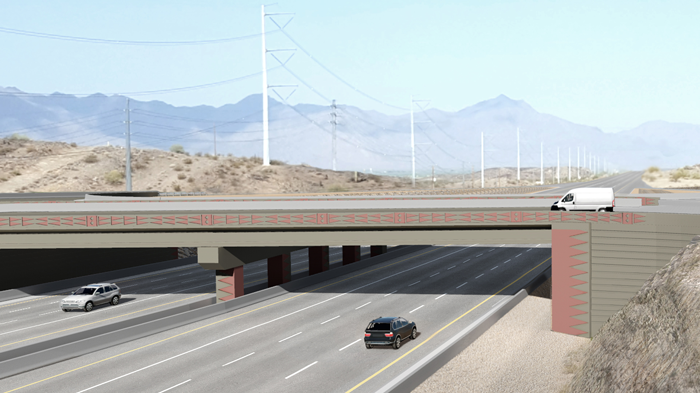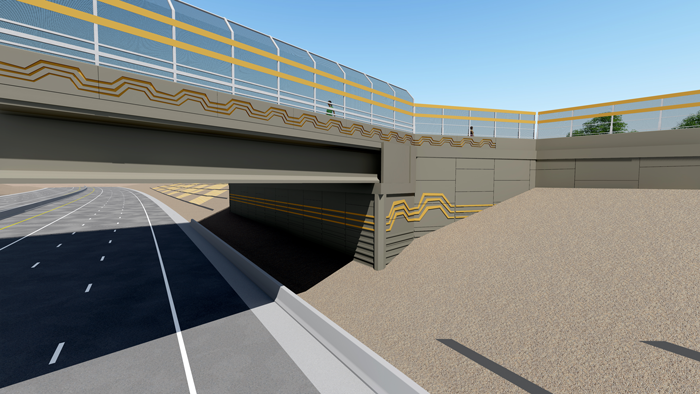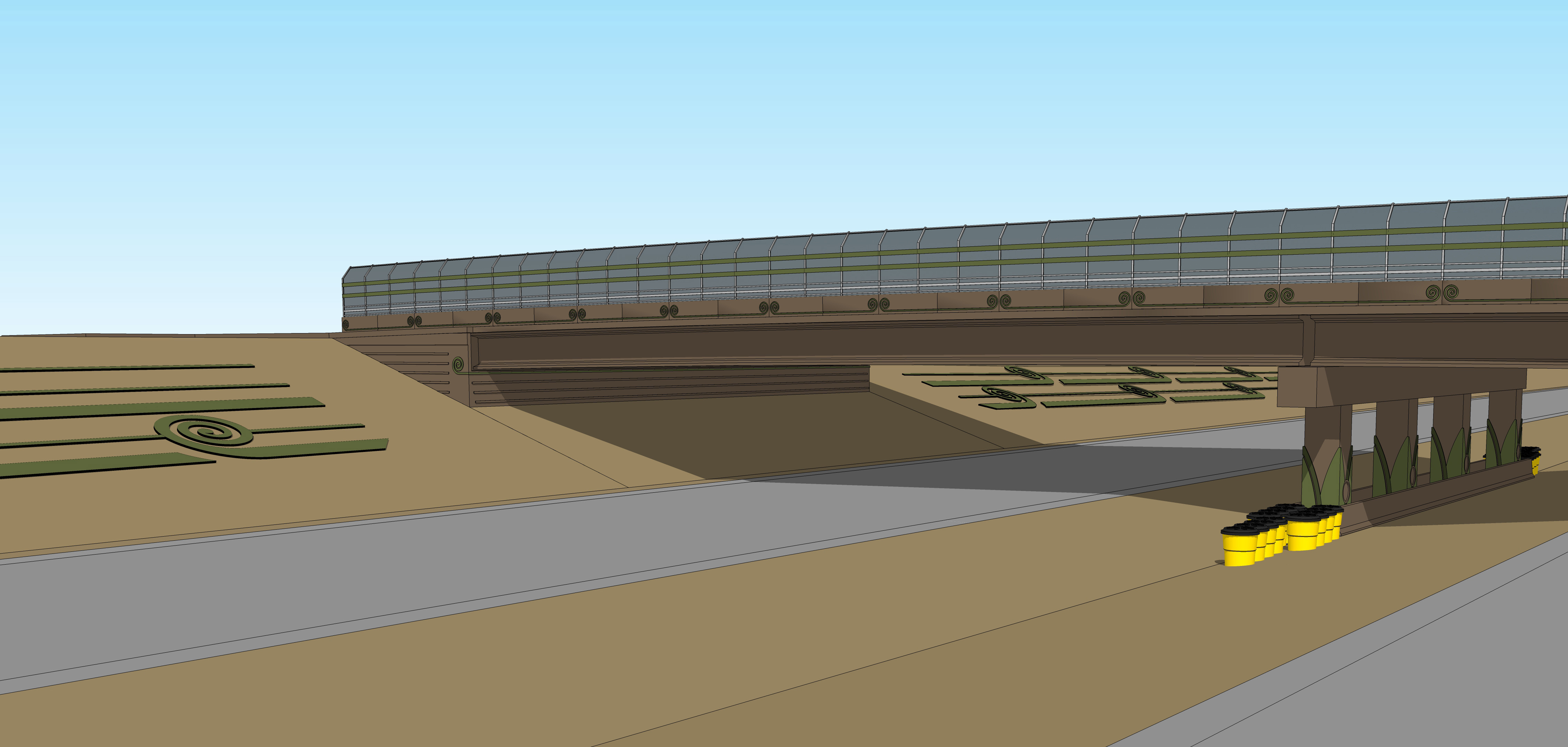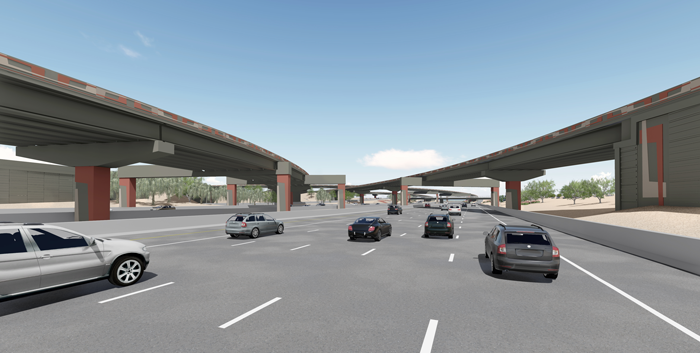 Media Resources
---
For additional information:
ADOT Media Relations
[email protected]