Innovation paving the way near Show Low - literally
Innovation paving the way near Show Low - literally
By David Rookhuyzen / ADOT Communications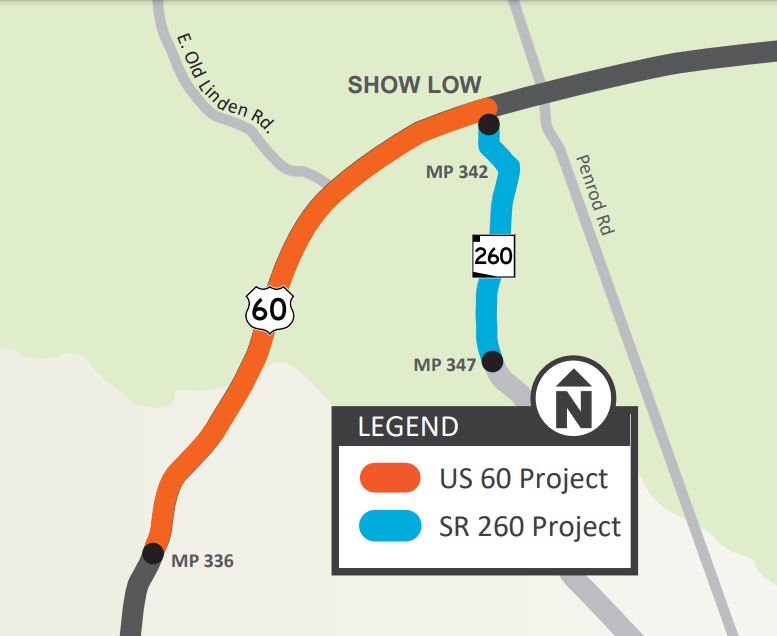 The Greek philosopher Heraclitus of Ephesus, who died in roughly 475 B.C.E., is said to have been the originator of the phrase "the only constant in life is change."
And while that thought seems fine for philosophy books, what does it have to do with transportation? 
Well, it turns out that you can find change and new approaches in even a common task like paving a road.
Let's take ADOT's project on US 60 and State Route 260 at Show Low, for example. The work, which kicked off on June 1, will remove and replace a total of 11 miles along US 60 and SR 260 near Show Low, in addition to curb and gutter, sidewalk and guardrail work. 
So what's so innovative about that? Because, for this project, ADOT is using a relatively new type of pavement that will improve the road life. In layman's terms, the paving is more dense than what has been used in the past, achieved through greater compaction and a reduction in small air bubbles found in the mixture. This in turn makes it more durable and resistant to things such as rutting, cracking and moisture intrusion. 
Bottom line: That could expand the life of the driving surface by years. 
And if you need another reason to get excited about this, we have you covered. Because ADOT is using this new type of paving, it successfully applied for federal innovation funding. With those new dollars, the federal share of the $16 million project went up 5 percent to 99.3 percent. That means roughly an extra $800,000 is being covered by federal funds.
This isn't the first time ADOT has used this new type of paving, and there are more projects scheduled to utilize it moving forward. 
While we're pretty sure Heraclitus wasn't thinking specifically about paving a road when he talked about change, but improvements like what's happening near Show Low still help prove the 2,500-year old thinker right.