Shedding new light on your drive in the I-10 Deck Park Tunnel
Shedding new light on your drive in the I-10 Deck Park Tunnel
By Doug Nintzel / ADOT Communications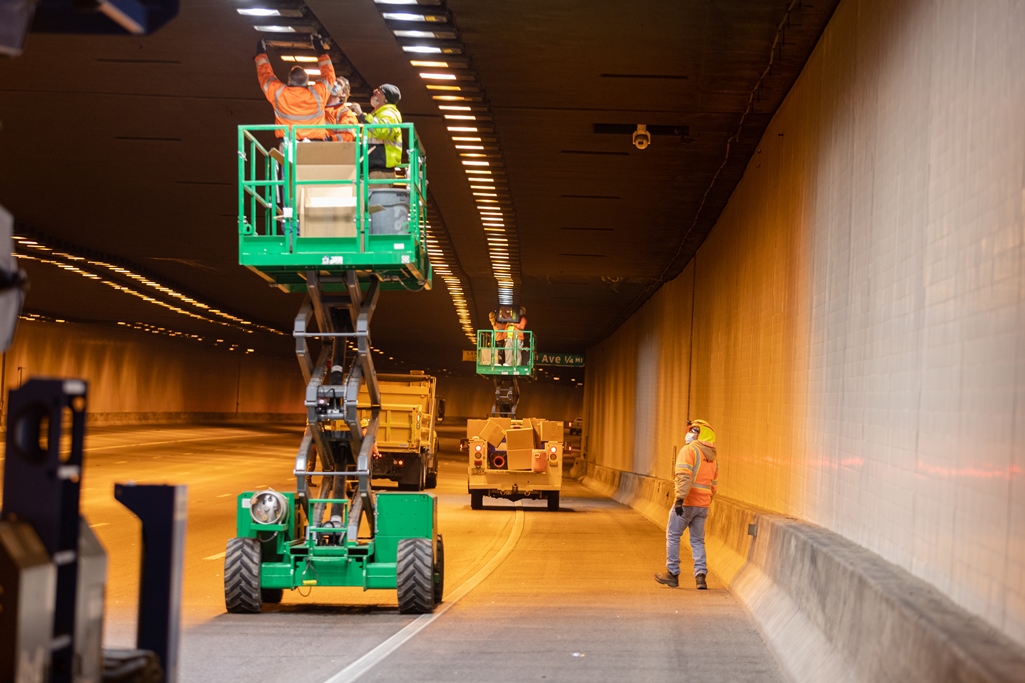 When it comes to driving through the Interstate 10 Deck Park Tunnel north of downtown Phoenix, it's important that you're not left in the dark.
It has taken a few visits to the idea factory to explore possible ADOT projects to upgrade, and actually replace, the original lighting system dating back to when the famous tunnel opened in 1990 as part of the "Final Mile" of I-10 constructed across the entire U.S.
Fortunately, the waiting has paid off with an innovative project being installed by ADOT crews that has now reached a milestone with work to add new LED lighting in the westbound side of the tunnel finished.
That means more than 1,500 of the LED lights are now lighting the way for westbound I-10 drivers using the tunnel. ADOT crews are slated to complete the eastbound installation this summer as more light fixtures are provided by a manufacturer.
While previous project ideas were considered more expensive, ADOT found a company that could provide LED lighting fixtures that work in the same locations as the original high pressure sodium lights. The result is a $1.4 million safety enhancement project that includes the "in-house" installation work by an ADOT team.
An initial review of the new westbound lighting is already showing a more than 60 percent reduction in energy consumption. We're estimating annual energy savings of more than $175,000, which by my limited math skills would mean the project will pay for itself in less than 10 years.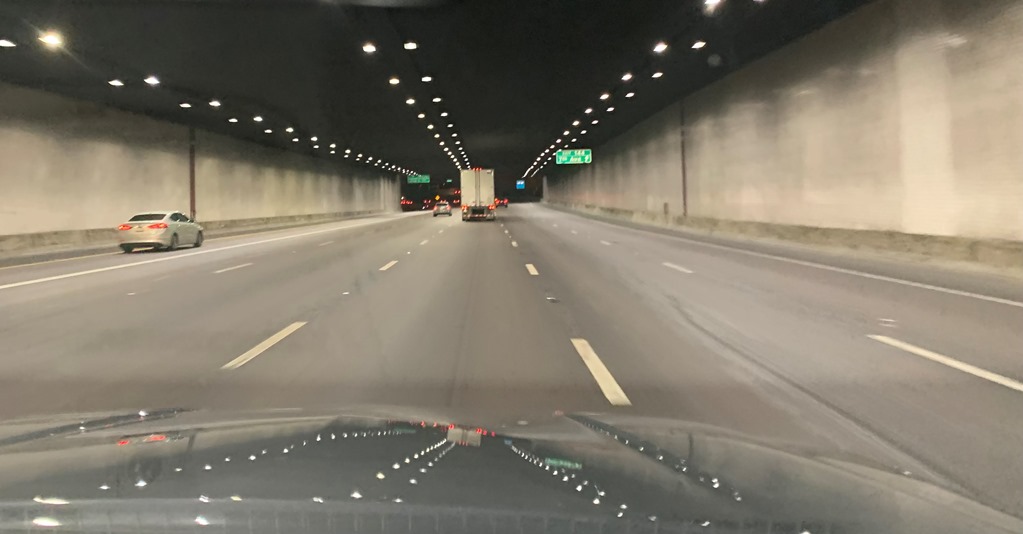 The new LED lights in the Deck Park Tunnel are providing a noticeably improved, brighter and whiter level of light compared to the yellow tone of the old, outdated high pressure sodium lights. The new bulbs certainly will last longer, no doubt having a positive effect on maintenance work and costs. 
As with the old lighting system, the improved LED tunnel lights will be set at appropriate transitioning levels during daylight and nighttime hours to allow a driver's vision to adapt given outside lighting levels. For example, the system will run fewer lights at night because of lower nighttime light levels outside the tunnel.
So ADOT has reached the halfway point with the I-10 tunnel lighting upgrades. We'll keep you posted on when the next installation work on the eastbound side will require an overnight closure so crews can do even more work. As always, please focus on safe driving, especially as we head into the summer travel season.