Another interchange upgrade is underway in the Tucson area
Another interchange upgrade is underway in the Tucson area
By Garin Groff / ADOT Communications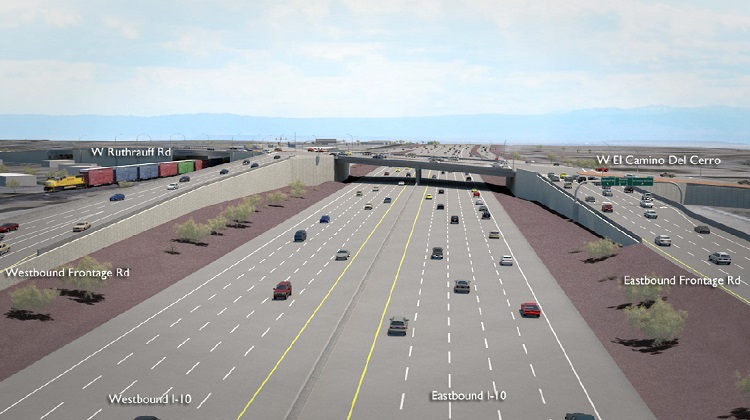 Work started today on a project that will bring big improvements to the Tucson area by reconstructing the interchange at Interstate 10 and Ruthrauff Road.
As we shared last week, the project will improve traffic flow and safety for drivers, and it's the third of its kind in the last several years that ADOT has undertaken in conjunction with the Pima Association of Governments.
Just like the rebuilt interchanges at Ina and Prince roads, this modern design will feature an overpass above the Union Pacific Railroad tracks. More than 40 trains a day pass through Tucson, leading to plenty of backups onto the freeway and delays for drivers on Ruthruaff. And like the Ina and Prince projects, we'll widen I-10 near Ruthrauff Road so the highway can better serve this growing region.
If you use Ruthrauff Road, or El Camino del Cerro just west of I-10, expect periodic lane restrictions for the next several weeks. Construction activity will ramp up by late February or early March, when the Ruthrauff interchange will close.
We'll maintain access to businesses on the frontage roads throughout the project.
We expect to complete the interchange in late 2021. Get traffic updates, detour information and project details at azdot.gov/RuthrauffTI.