Executive Leadership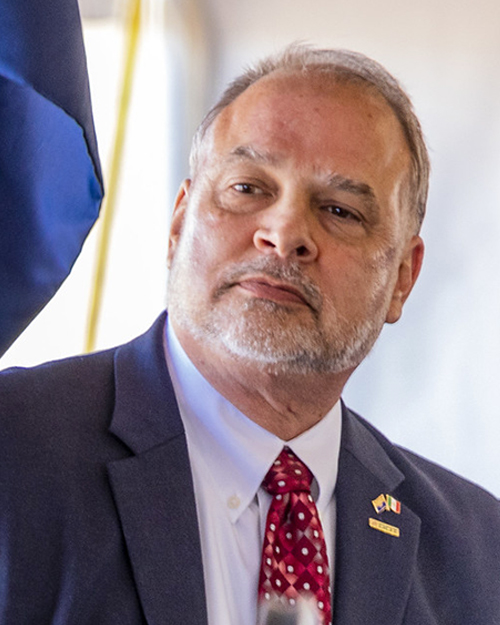 John S. Halikowski
Director
John S. Halikowski was appointed director of the Arizona Department of Transportation in February 2009 to lead the agency responsible for planning, building and maintaining the state's multimodal transportation system, managing transportation revenue, and providing motor vehicle title, registration and driver license services.
Prior to his appointment, Mr. Halikowski cultivated his transportation policy expertise during 12 years as the director of research at the Arizona House of Representatives, where he made his mark researching, presenting and drafting major transportation-related legislation in collaboration with constituencies most affected by policy changes. Mr. Halikowski put this experience to work for the state through an additional six years of leadership with the Arizona Department of Transportation Motor Vehicle Division, driving executive team decision-making as deputy director and operations chief to achieve top-notch customer service.
As a co-chair of the Arizona Transportation and Trade Corridor Alliance, Mr. Halikowski is currently working with Arizona's business community to fully utilize the state's transportation system to connect Arizona's thriving export economy with regional and global markets. He directs a similar passion toward the development of a sustainable national transportation plan as the chair of the American Association of State Highway and Transportation Officials (AASHTO) Standing Committee on Research, and a member of the TRB Executive Committee and the advisory board of the Eno Center for Transportation. Mr. Halikowski is a respected leader among his state transportation department CEO peers, having served as the president of the Western Association of State Highway and Transportation Officials.
A resident of Arizona for more than 32 years, Mr. Halikowski received his communications degree summa cum laude from Arizona State University, and advanced his leadership abilities by engagement in the Wharton Transportation Executive Program and the AASHTO National Transportation Leadership Institute.
Read More
---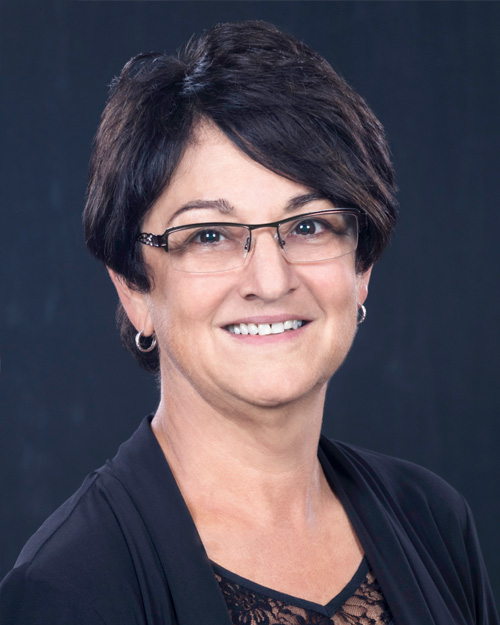 Kismet Weiss
Deputy Director / Chief Operating Officer
Kismet Weiss serves as deputy director / chief operating officer, overseeing ADOT's daily administrative operations, delivery of results, and performance. She supervises the Administrative Services Division, Human Resources, Information Technology, Communications and Public Involvement, Office of Continuous Improvement, Employee and Business Development, Audit and Analysis, and Arizona Highways magazine.
Kismet joined ADOT in 2015 and has been at the helm of the agency's transition to the Arizona Management System. In 2020 she was appointed Deputy Chief Operating Officer.
---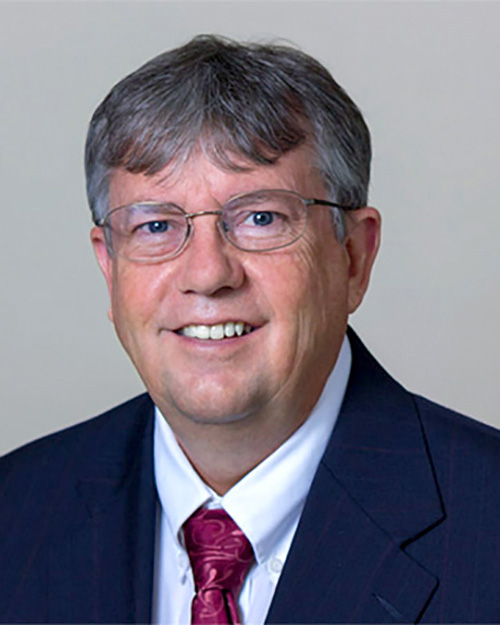 Greg Byres
State Engineer / Deputy Director
Greg Byres serves as deputy director/ state engineer for transportation. Supervising the Infrastructure Delivery and Operations Division (IDO), Transportation Systems Management and Operations Division (TSMO), and the Multimodal Transportation Division (MPD), he leads development and delivery of the ADOT construction program, including environmental studies, engineering design, land acquisition and construction. He also supports the maintenance and operation of more than 6,000 miles of interstate and state highways in Arizona.
Greg joined ADOT in 2015, having served as a senior project manager, State Roadway Engineer and as Director of the Multimodal Planning Division.
---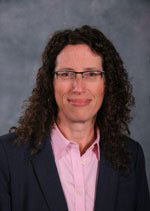 Kristine Ward
Chief Financial Officer
Kristine Ward was appointed the chief financial officer of the Arizona Department of Transportation in December 2011. Prior to joining ADOT, Kristine served as the deputy director for the Department of Revenue (DOR) from 2005 to 2011. As deputy director, she oversaw all aspects of department operations, including the accounting and processing of the state's more than 5 million tax documents and $12 billion in tax revenue. Before joining DOR, Kristine served three administrations—Governors Symington, Hull and Napolitano—in the Office of Strategic Planning and Budgeting (OSPB) in various roles, including director and deputy director. At OSPB, she oversaw and coordinated more than 120 state agency budgets, totaling $20.6 billion, and represented the governor in budget matters.
Kristine holds a bachelor's degree in business with a concentration in finance from Bowie State University and a master's degree in public administration from Arizona State University.
---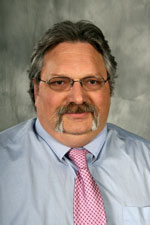 Floyd Roehrich, Jr.
Executive Officer
Floyd Roehrich, Jr., currently serves as executive officer for ADOT. He serves as the primary liaison between ADOT and the State Transportation Board and assists the ADOT director in policy matters. Floyd also works with Arizona's metropolitan planning organizations, councils of government, the Federal Highway Administration and other stakeholders.
Floyd served as deputy director for policy from 2011-2015. Floyd also served as state engineer from 2008 to 2011. He has nearly 40 years of engineering experience, more than 30 of which with ADOT in Roadway Engineering, Statewide Project Management, Valley Project Management Group, State Engineer and Director's Office.
---
Teri Kennedy
Administrative Services Division, Director
Teri Kennedy serves as the director for the Administrative Services Division and manages the following work groups: Equipment Services, Facilities Management and Support, Procurement, and the Administrative Services Budget Office. She also oversees the Grand Canyon National Park Airport and the Physical Security Office.
Teri previously worked in the State Engineer's Office as the transportation divisions finance officer where she managed and developed the maintenance and operations budgets of multiple divisions. She also worked in the Multimodal Planning Division from 2007 to 2011, helping lead transit programs and grants. In between her ADOT assignments, she worked nearly 10 years as transportation improvement program manager at the Maricopa Association of Governments (MAG), managing MAG's Transportation Improvement Program budgets of up to $7 billion dollars annually.
---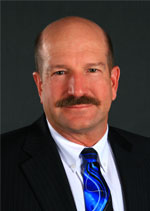 Steve Boschen
Infrastructure Delivery and Operations, Director
Steve Boschen currently serves as the director for Infrastructure Delivery and Operations, which oversees all statewide project delivery, including ADOT and Local Public Agency projects, and statewide operations and maintenance. Steve is responsible for Project Management, Operations, Project Delivery, Contracts and Local Public Agency areas of ADOT, which include a total of 20 groups and districts. This includes the development, construction, maintenance and operation of more than 6,000 miles of interstate and state highways in Arizona.
Steve previously worked for ADOT from 1985 to 1992. He rejoined ADOT in October 2012 as a deputy state engineer for Project Delivery after a 20-year consulting engineer career. In December 2014, he was appointed assistant director of the Intermodal Transportation Division, which is now Infrastructure Delivery and Operations.
Steve has a bachelor's degree in civil engineering from the University of Arizona and is a registered professional engineer in the state of Arizona.
---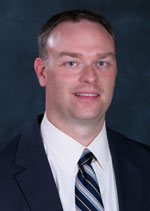 Eric Jorgensen
Motor Vehicle Division, Director
Eric Jorgensen has worked for the state of Arizona since 2004. Prior to joining ADOT, he served as the deputy director for administration at the Arizona Department of Child Safety (DCS), where he oversaw the separation of the DCS from the Department of Economic Security and the creation of the administrative structure for the new agency. Previously, he served as chief financial officer for the $800 million self-insured state employee benefit program and as assistant director for the Arizona Joint Legislative Budget Committee. Eric received his bachelor's degree in international political science from Brigham Young University, and his master's degree in international affairs with an emphasis on economic policy from Columbia University.
---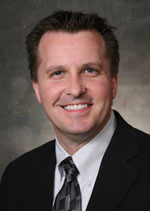 Brent Cain
Transportation Systems Management and Operations, Director
Brent Cain serves as the director for the Transportation Systems Management and Operations (TSMO) Division. Brent leads the TSMO efforts for optimizing the performance of existing infrastructure by implementing multimodal, intermodal and often cross-jurisdictional systems, services and projects. TSMO strategies also include but are not limited to traffic safety, traffic-incident management, travel-information services, roadway weather information, freeway management, connected vehicles and automated vehicles, traffic-signal systems and coordination, work-zone management, managed lanes, emergency response and Homeland Security, freight management, active traffic management, and new technologies that are rapidly occurring.
Brent was previously the deputy state engineer for Urban Operations, which included overseeing the Phoenix Construction and Maintenance Districts, Traffic Operations Center, Tucson District, and Statewide Maintenance. He has more than 28 years of experience in transportation engineering and planning. Brent holds a bachelor's degree in civil engineering from the University of Missouri-Rolla.
---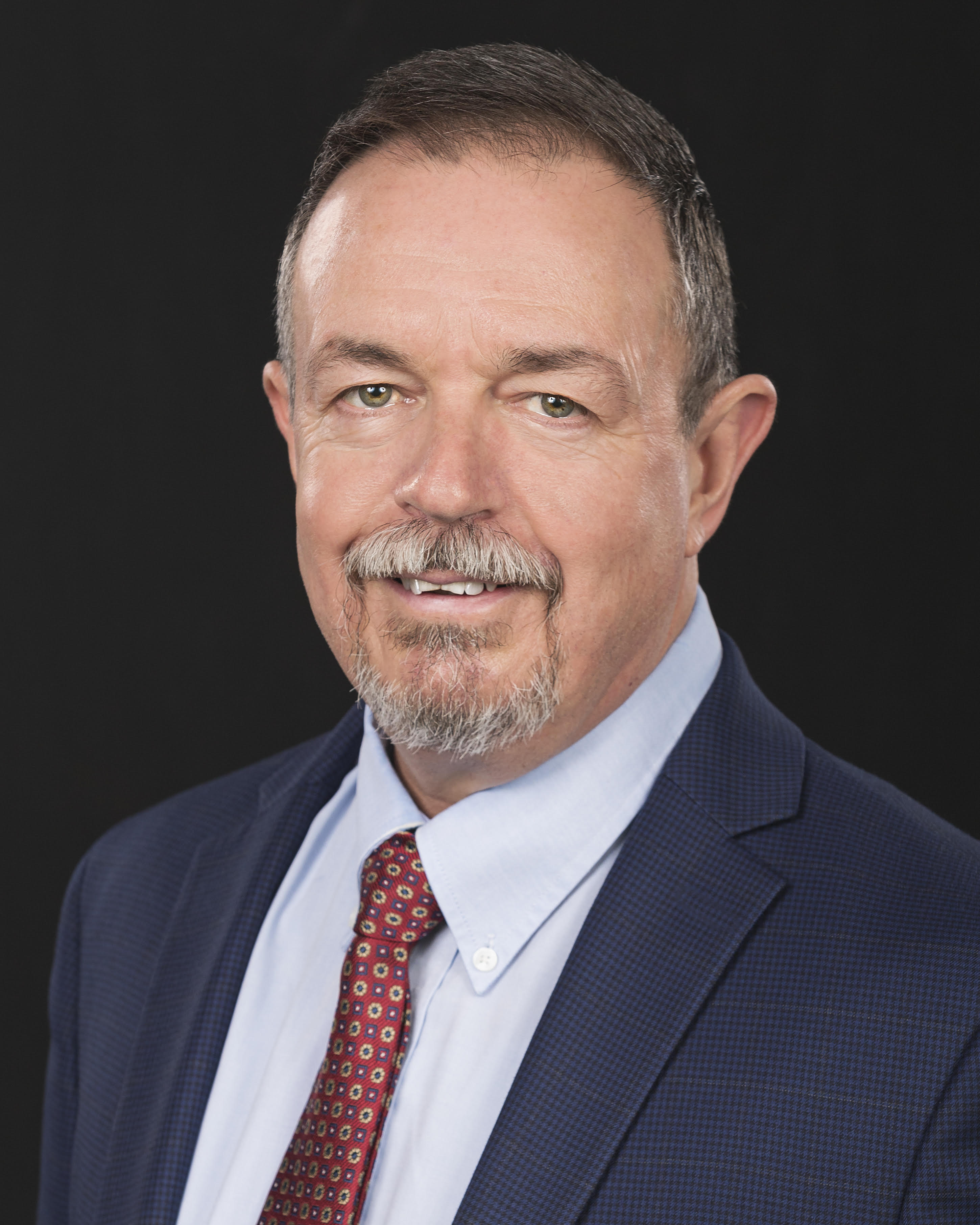 Steve West
Chief Information Officer
Steve West currently serves as the chief information officer for ADOT. He leads the Information Technology Group which manages application development and support, data management, cybersecurity, disaster recovery, cloud services and the ADOT help desk. Steve has more than 30 years of experience in state government, both as an employee and consultant. He has also served as the ADOT Applications Solutions manager, and the Information Systems manager for the Arizona Legislature.
In addition to his government service, Steve was an adjunct faculty member in the Computer Information Systems Department at Rio Salado Community College. In 2022, Steve was selected as a finalist for the Arizona CIO of the Year ORBIE award in the Enterprise category. He has a bachelor's degree in Business Information Systems and a master's in Business Administration from the University of Phoenix.
---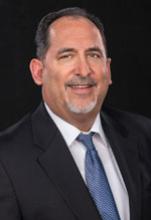 Paul Patane
Mutimodal Planning Division, Director
Paul Patane serves as the Multimodal Planning Division director, supporting the statewide transportation network from planning to programming. He oversees Aeronautics, Asset Management, Corridor Planning, Grant Coordination, Planning and Programming, Research, Transit and Transportation analytics. He joined ADOT more than 40 years ago and has worked in many areas of the agency, most recently as the Southwest District engineer.
Paul has a bachelor's degree in civil engineering from San Diego State University and is a registered professional engineer in the state of Arizona.
---
For more information regarding ADOT executive leadership, please contact us at 602.712.7355.