DBE Certification
Disadvantaged Business Enterprises (DBE) Certification Overview
Firms that meet the requirements found in title 49 of the Code of Federal Regulations (CFR), Part 26 can be certified as a Disadvantaged Business Enterprise (DBE) to work on transportation projects in the state of Arizona. The requirements include, but are not limited to, the following:
The owner(s) of the firm must be a U.S. citizen (or lawfully admitted permanent resident) and must be a member of a socially or economically disadvantaged group, as defined in 49 CFR part 26.67.
The owner(s) must have a personal net worth (PNW) less than $1,320,000.
The owner(s) must own at least 51% of the firm in order to control and have final say in all areas of the business operations. The owner(s) must also have the power to direct all aspects of the firm such as daily and long-term management decisions, policies, operations and any other essential functions.
The firm must be a for-profit, already existing business with a three year gross receipts average under $23,980,000(current) as of 01/13/2021 it will be $26,290,000. The firm must also not exceed the Small Business Administration (SBA) size standards in 13 CFR part 121 for the type of work it performs.
If state or local law requires a particular license or other credential to own, control and/or operate a certain type of business, then the owner(s) of the DBE firm must possess that required license or credential.
To start the DBE certification process, you must apply online with one of the Arizona Unified Certification Partners (AZUCP). The AZUCP member you must submit to is determined by the location of the firm and/or type of application. All applications must be submitted as indicated below:
City of Phoenix – All firms located in Maricopa County, AZ and any firm seeking certification in airport concessions as a DBE.
City of Tucson – All firms located in Pima County, AZ.
Arizona Department Of Transportation – All other firms located outside of Maricopa and Pima Counties, including interstate applicants.
¿Habla español? Toque aquí para el aplicación en español de DBE.
Annual Updates of Current DBE Certification
Firms that are already DBE certified must update their certification annually to the AZUCP member in which they received certification. The due date is determined by the AZUCP member.
Learn more about the DBE Certification Renewal process.
Arizona Unified Certification Program (AZ UCP)
AZ Unified Transportation Registration and Certification Partners
49 CFR part 26.81 requires all recipients of funds from the Federal Aviation Administration (FAA), Federal Highway Administration (FHWA), and Federal Transit Administration (FTA) in each state to establish a Unified Certification Program (UCP). The UCP allows the certification of a firm to be recognized throughout the state, regardless of who certified, and is recognized by all recipients of federal funds. Each state has its own UCP and to support this requirement, the state of Arizona has established a UCP that includes 3 certifying agencies. The 3 agencies are ADOT, city of Phoenix and city of Tucson.
Take the opportunity to explore the websites of UCP partners below: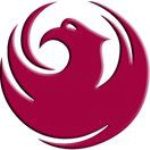 City of Phoenix
Equal Opportunity Department
Business Relations Division
251 W. Washington St.
Seventh Floor
Phoenix, AZ 85003
Phone: 602.262.6790
TTY: 602.534.1557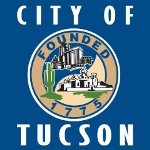 City of Tucson
Department of Procurement
City Hall
255 W. Alameda, 6th Floor West
Tucson, AZ 85701
Phone: 520.791.4217
Fax: 520.791.4735
Note: DBE certification does not pre-qualify firms to serve as prime contractors or prime consultants on ADOT projects. The ADOT prime contractor pre-qualification process to work on construction projects is managed by the Contracts and Specifications section. The ADOT prime consultant pre-qualification process to work on architectural and engineering projects is managed by the Engineering Consultant Section. All companies seeking prime contracting and consulting opportunities with ADOT go through the applicable pre-qualification process.