Arizona Electric Vehicle Program
Arizona was one of the first states in the nation to have its Electric Vehicle Infrastructure Deployment Plan given the stamp of approval from the Federal Highway Administration.

The Arizona Department of Transportation submitted its draft proposal in August and with the federal approval received in September 2022, $11.3 million in funding was made available immediately with another $16.3 million anticipated in October of this year to begin implementing the plan. This is a portion of the overall $76.5 million allocated for the program in Arizona over the next five years through the recently enacted federal Bipartisan Infrastructure Bill.

ADOT will continue to solicit input to identify new alternative fuel corridors as part of an ongoing public outreach process, and to adjust and refine the implementation stage of the program.
ADOT Electric Vehicle Infrastructure
Deployment Plan
As more and more Arizona drivers get behind the wheel of an electric vehicle, the Arizona Department of Transportation is taking advantage of new federal funding sources and developing a long range plan to implement a statewide network of EV charging stations.
The Infrastructure Investment and Jobs Act, also known as the Bipartisan Infrastructure Bill, recently made $5 billion available for the deployment of publicly accessible electric vehicle (EV) chargers nationwide along roads that states select as alternative fuel corridors. The goal is to deploy a network of EV fast chargers to create a convenient, affordable, reliable, and equitable network of chargers.
Over the next five years, the state is set to receive $76.5 million in federal dollars through the National Electric Vehicle Infrastructure (NEVI) Formula Program to establish publicly accessible EV charging stations along Arizona's designated alternative fuel corridors, which are currently the interstate highways. Additional highways can be added in the future.
Get Involved
ADOT will be seeking input from the public and a wide variety of agency and industry stakeholders for the implementation phase of the plan. Public outreach will include surveys and online and in-person public meetings throughout the state in fall 2022. Information about those activities will be provided on this web page and updates will be sent to those who sign up for the mailing list.
Anticipated Timeline
The initial plan was submitted in August 2022 and approved in September 2022. The plan will be updated annually as new alternative fuel corridors are added and locations for additional charging stations are identified.
ADOT expects to solicit and award contracts to upgrade existing charging stations, as well as to construct new stations, in 2023. Advertising for bids to upgrade existing stations is expected to begin in spring 2023, followed by bid solicitations in fall 2023 for construction of new stations.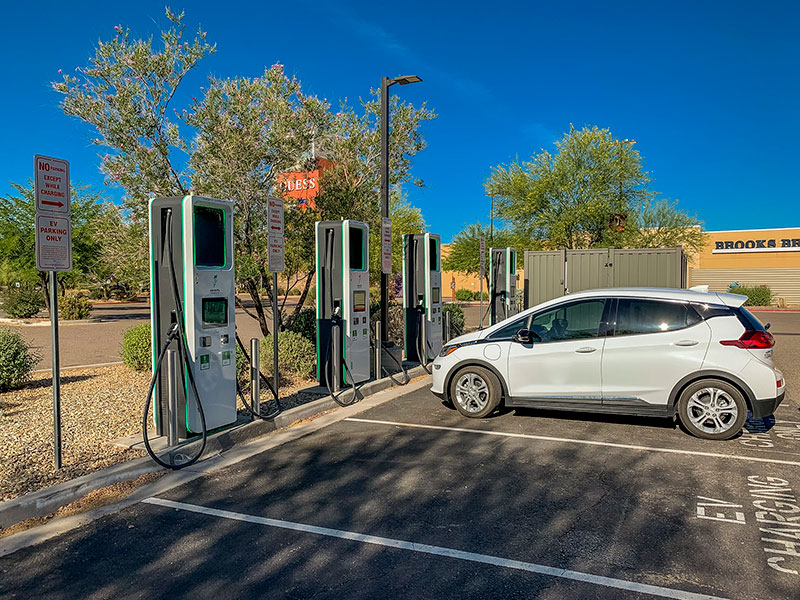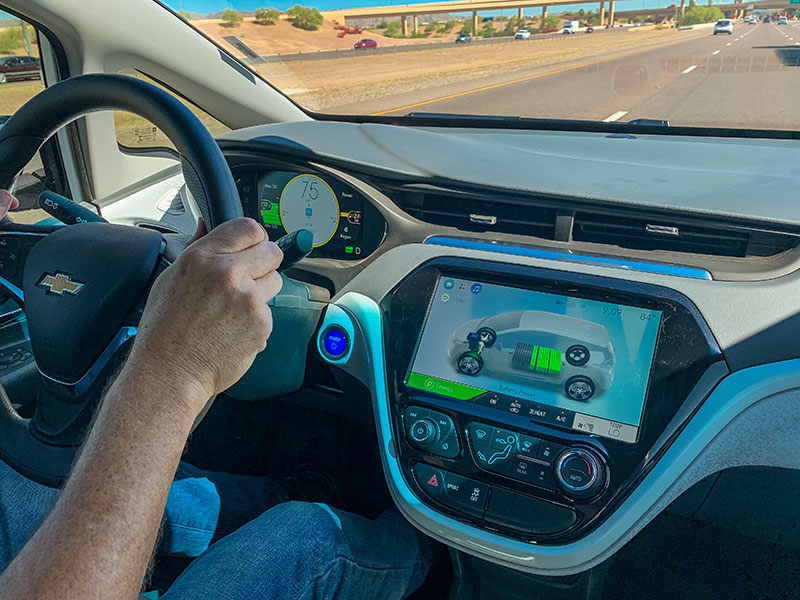 Contact the Arizona Electric Vehicle Plan Team
Questions and comments can be submitted in the following ways:
Email

[email protected]

Phone 800.915.4301
Mail 1655 W. Jackson St. MD126F Phoenix, AZ 85007