Documents - Arizona Electric Vehicle Program
ADOT Infrastructure Deployment Plan
Arizona was one of the first states in the nation to have its Electric Vehicle Infrastructure Deployment Plan given the stamp of approval from the Federal Highway Administration.
The Arizona Department of Transportation submitted its draft proposal in August and with the federal approval received in September 2022, $11.3 million in funding was made available immediately with another $16.3 million anticipated in October of this year to begin implementing the plan. This is a portion of the overall $76.5 million allocated for the program in Arizona over the next five years through the recently enacted federal Bipartisan Infrastructure Bill.
The goal of the plan is to encourage adoption of electric vehicles by creating a convenient, affordable, reliable, and equitable network of chargers.
ADOT will continue to solicit input to identify new alternative fuel corridors as part of an ongoing public outreach process, and to adjust and refine the implementation stage of the program.
Fact Sheets
English Fact Sheet - Fall 2022
Spanish Fact Sheet - Fall 2022
Maps
Potential Future Alternative Fuel Corridors (AFC)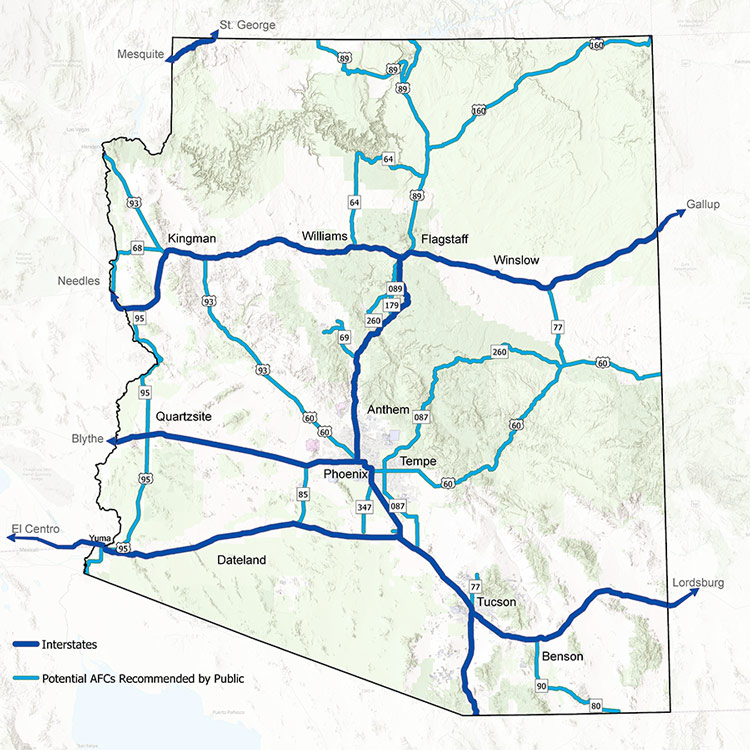 ADOT is seeking input on corridors to nominate as future Alternative Fuel Corridors (AFCs), which would make them eligible for charging stations through the National Electric Vehicle Infrastructure (NEVI) Formula Program. Routes identified in this map have already been suggested by the public as potential future AFCs.
Planned Electric Vehicle New and Upgraded Charging Station Locations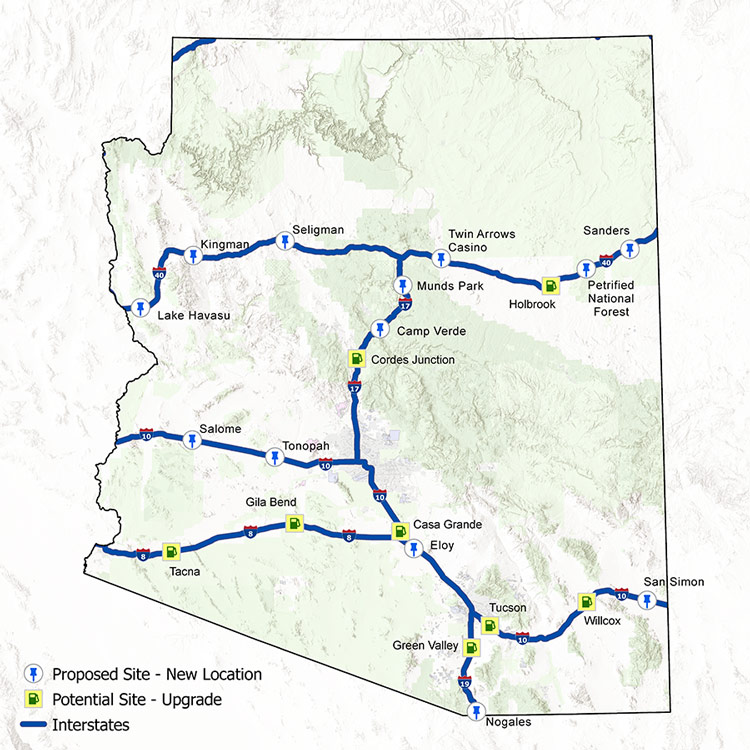 ADOT will oversee construction of 13 new charging stations and the upgrade of eight existing stations to ensure they meet the National Electric Vehicle Infrastructure (NEVI) Formula Program requirements.
EV Plan Full Charging Network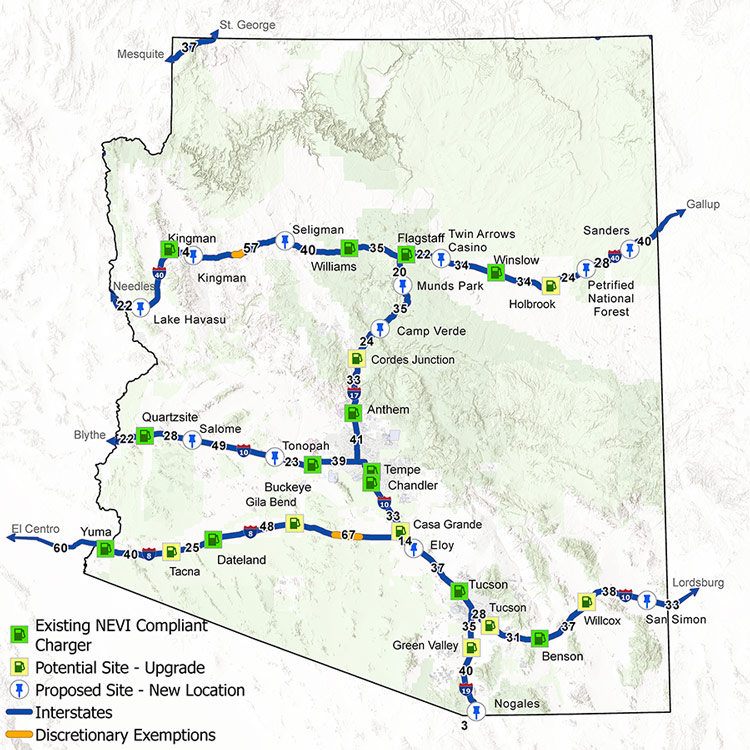 The full network combines existing stations, proposed new and upgraded stations and approved exemptions into one map. This also shows the new distances between stations (numbers in black); in most cases, ADOT's plan creates much smaller gaps than the 50-mile gap goal.